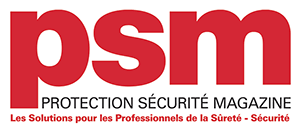 With 39% growth in 2019 and strong development in the United Kingdom, the United States and the Middle East, etc., STid continues to expand in the field of instinctive access and IoT and RFID traceability in industry. In a special edition of PSM on "Private Security", the Group's CEO, Vincent Dupart, talks about the latest news from STid and the current major trends on the security market.
In this special edition, Vincent Dupart reveals the latest news from STid:
The SPECTRE solution for the simultaneous and automatic identification of vehicles and/or drivers, which won the 2019 Golden Trophy at the APS exhibition.
The award of the "Major Events" label in readiness for the preparations for the 2024 Olympics and Paralympics
He also talks about developments on the security market in France, which is one of the most advanced countries in Europe, or even the world, and about the importance of dematerializing badges to overcome the restrictions of traditional access control.
An opportunity to present the benefits of STid Mobile ID, our mobile access control solution, based on open technologies, and to conclude: "Today, a reader that is scalable over time, working on open technologies or offering resin-free solutions, all make STid a unique player on the contactless identification market."