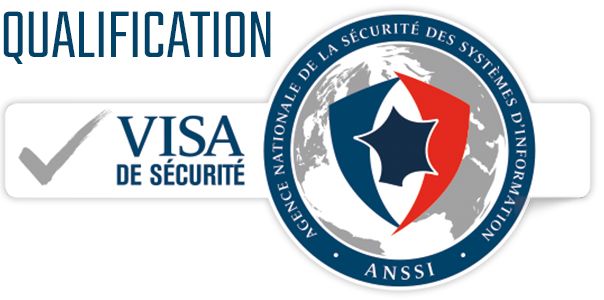 The Architect®* vandal-proof reader keyboards and the high-security SSCP v2 communications protocol take place of honor! Congratulations to our long-standing partner TIL TECHNOLOGIES, which has obtained top-level certification and qualification by ANSSI for its MICRO-SESAME solution featuring our access readers.
This qualification demonstrates how our common solution is well adapted to meeting national security needs. It is proof that the French State has faith in the high level of expertise and the outstanding standard of development in our companies. For Operators of Vital Importance (OIVs), qualification represents the highest level of security and trust for the protection of their infrastructures.
"STid is a long-standing and important technological partner for TIL. Looking beyond the technology, our two companies have many things in common. We are both pioneering French SMEs, our headquarters and development teams are located close to one another, and we are both renowned leaders seeking to develop our export markets", announced Laurent Rouyer, Major Projects Manager at TIL TECHNOLOGIES.
The recent certification and CSPN ANSSI qualification obtained by TIL TECHNOLOGIES are two examples that clearly illustrate the strength of this partnership. The ANSSI security accreditation is proof of the high level of security and maturity of TIL's solution.
The "transparent" EVOLUTION reader, based on STid's Architect® reader, is one of the components of TIL's ANSSI architecture. TIL's solution was certified on the basis of the highest-ranking security architecture recommended in the ANSSI guide (architecture 1) and features the notion of a secure and "transparent" keyless reader. The security key used to read badges is located in an inviolable digital "safe", itself ANSSI EAL5+-certified, located in the TIL programmable controller.
"This qualification is the fruit of the close collaboration between the two companies' development teams", concluded Laurent Rouyer.
*Part number: ARC-W33-B-PH5-7AD/1