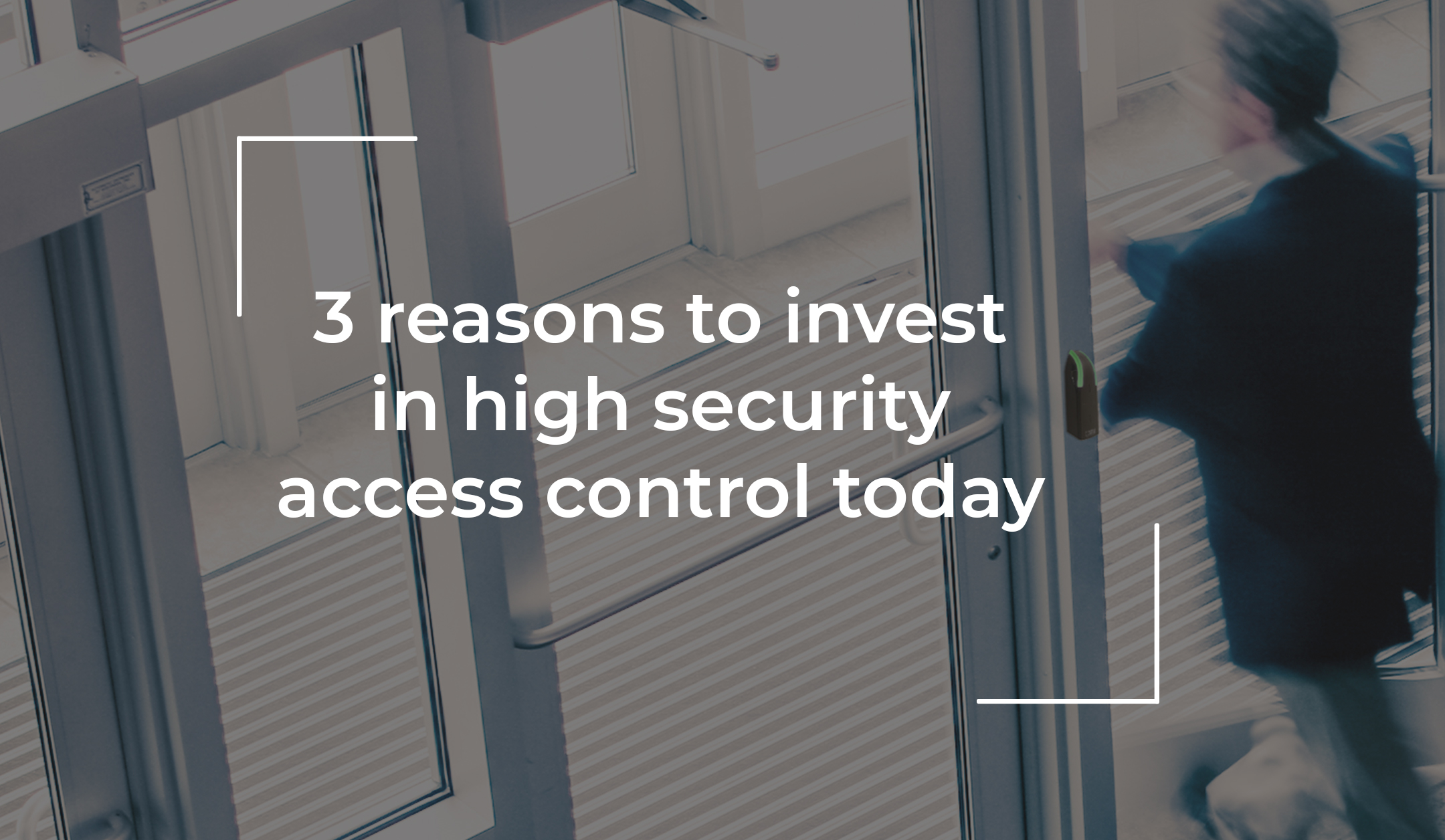 Optimizing your access control system to reinforce security levels sometimes seems difficult. Anticipating and understanding needs, requirements, uses cases, pitfalls and risks is a challenging task in itself. But the reality of a lack of information, budget limitations, complicated workflows or a corporate focus on productivity can prevent or slow down the migration to more secure technologies. Let's have a look at three key reasons to invest in technologies that will increase the security level of your organisation.
Reason 1: Obsolete technologies are expensive and insecure
Many organisations still use technologies that were trusted for a long time but that are consideredobsolete and not secure nowadays (125kHz, MIFARE Classic®, HID® iCLASS). In time the continued use of these technologies will lead to increased costs fo maintenance and also difficulties in replenishment. Even worse: these access control badges can easily be copied without you noticing it, with equipment that is easily accessible on the Web. Chances of serious security breaches happening are considerable. Let's look at 125 kHz proximity cards for example, a card technology that is from the 1980s. As soon as a badge is read by the RFID reader, the number is sent in clear text format. To duplicate this badhe, all that is needed is a system that activates the badge to retrieve the number write it on another card or medium. The consequences can be disastrous: theft of equipment, data compromise, endangerment of your visitors and employees, etc. That is why we strongly recommend the use of modern MIFARE® DESFire® EV2 and EV3 technologies, which are truly secure and safe by utilizing:
Advanced and certified cryptographic mechanisms
Secure Messaging EV2 to protect against interleaving and replay attacks
Proximity Check to combat relay attacks.
Another way to improve the security of your access control systems is by deploying an end-to-end security topology. This is where communication protocols such as SSCP® come at play. SSCP® is an open standard certified by ANSSI and that ensures freedom, interoperability and improved threat responsiveness, whileyou remain autonomous and in control of your security!
In short, if the risks related to the use of obsolete technologies are potentially threatening your business continuity, we would strongly advise to invest in modern technologies that supporta high security solution!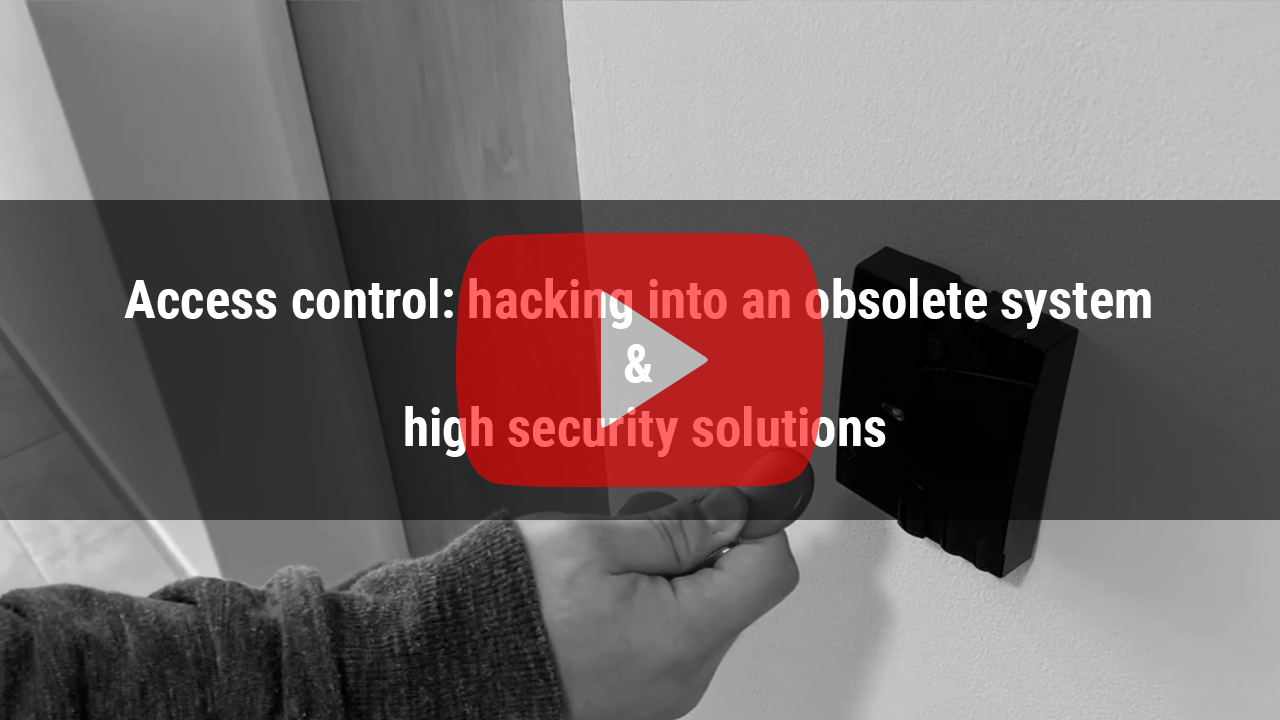 Reason 2: The management of your badges is easily optimized
The need to physically hand over access badges to users, the potential loss of physical badges, the timely revocation of access rights... the management of consumables like access cards can be a real daily headache.
Why not consider the digitization of access cards and start using virtual badges? By transferring the access badge to the smartphone of your visitors, subcontractors and employees your organization will enjoy the benefits of simplified, effective and flexible card management! The creation, distribution and revocation of virtual access badges can be executed immediately and at any time at any location in the world.People can start using their badghe right away. And when their access rights are no longer valid, revoking the badge is a piece of cake. With the STid Mobile ID® platform, the virtual badge can be personalised with your corporate colours easily and at no extra cost.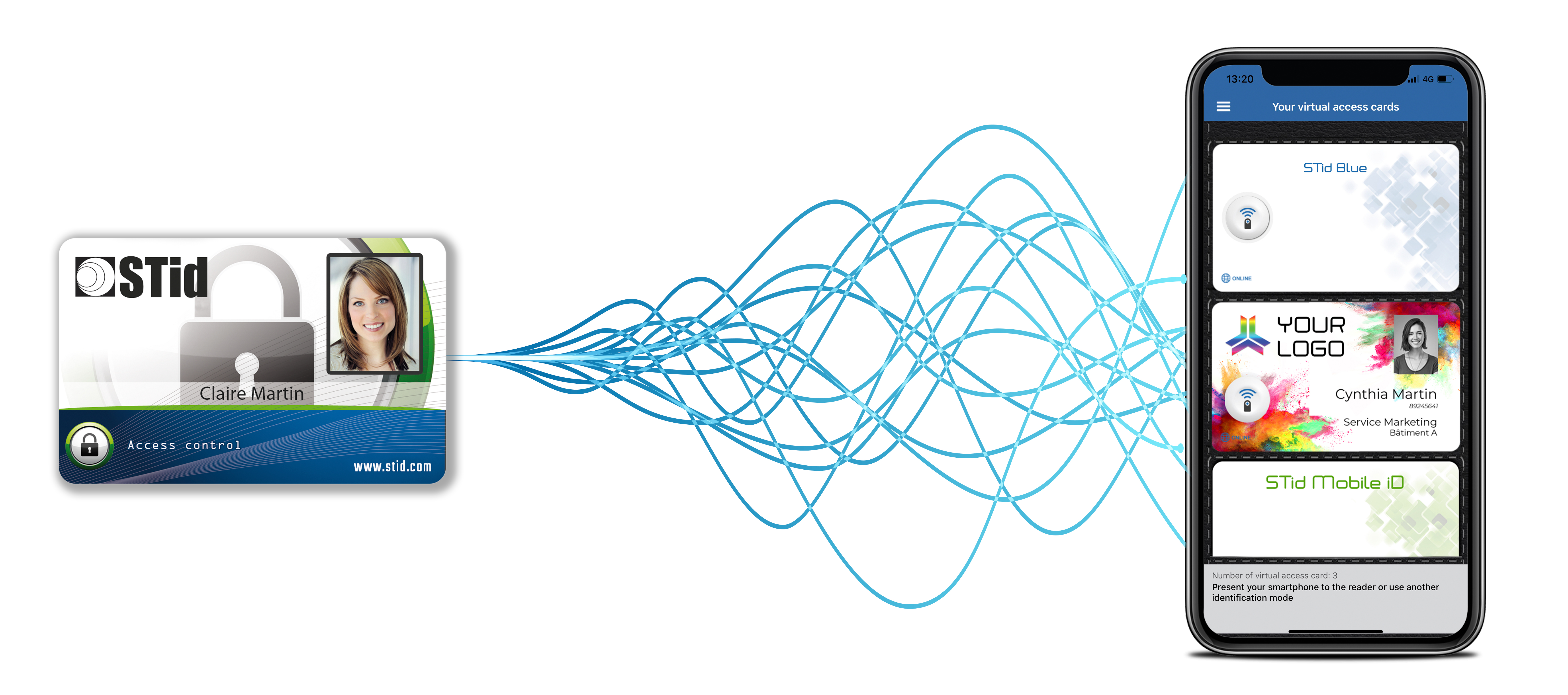 The cost of a virtual badge is two to five times less than that of a physical badge. No more consumables, no more printing and personalization costs, no more recycling costs, no more expenses related to loss or damage. Instead, your company will benefit from economies of scale and greater operational efficiency, in an "eco-friendly" fashion!
Reason 3: Migration to a high security solution is easy
Organizations sometimes fear the complexity of migrating to a high security system. Forget about this fear! STid's proof of the pudding is really in the eating: the flagship Architect® range has already proven to be compatible with all access control systems! Because of their multi-technology support (125 kHz, 13.56 MHz, NFC and Bluetooth®), STid readers allow the continued (temporary) use of obsolete card technologies while your organization gradually switches to high security technologies. Once the migration is complete, the reading of the obsolete technology can be deactivated with ease.
The modular design of the Architect® readers is a great asset. . Why? A modular reader can be adapted to your future needs: Evolve towards the use of QR-codes to facilitate visitor access, use your smartphone as an access key, add an additional layer of security by integrating smartphone biometrics. With STid Architect® readers it is achieved easy and fast! This ability to upgrade readers support migration scenarios even in enterprise organization that have deployed all kinds of card technologies with all kinds of features and characteristics. This really is a great benefit in terms of investment protection and migration management
In addition to the technological aspect, a successful migration is based on close collaboration between allteams involved. The result of the migration project must match your needs and requirements as closely as possibl. How can this be achieved? It start with a complete and thorough analysis of the access points, the technologies at use, the required security levels and the practical use cases. Once the needs are clearly defined and a roadmap is layed out, the jthe technological migration can begin and your organization can move towards the high security access control system that will successfully mitigate security risks while maintaining high levels of operational efficiency.
Need to secure your access? We invite you to contact our teams in France and abroad to discuss your high security projects and how our security portfolio can be of value.
Contact us today atThis email address is being protected from spambots. You need JavaScript enabled to view it. or 04 42 12 60 60.